There are two main app stores that can be used on the Above Phone and other degoogled phones to find apps, F-Droid & Aurora Store. In this article you'll understand the differences between the two stores, and how to use them!
F-Droid
F-Droid apps are preferred to installing applications from the Aurora Store. Apps on the official repository are vetted by the F-Droid team to ensure they are fully open source & void of proprietary components. Some applications may contain "Anti-Features" that you should be aware of.
Third-Party F-Droid repositories are not managed by the F-Droid team and will have different levels of governance.
How to add new Repository in F-Droid
Aurora Store (Anonymized Google Play Store)
Aurora Store allows you to install applications anonymously from the Google Play store without needing to login. You will need to login to install paid apps tied to your google account.
These applications may or may not work depending on their reliance on Google Play Services. Most applications in Aurora Store will work on CalyxOS with MicroG and many will still work on GrapheneOS.
The simple way to install applications is to open Aurora and search.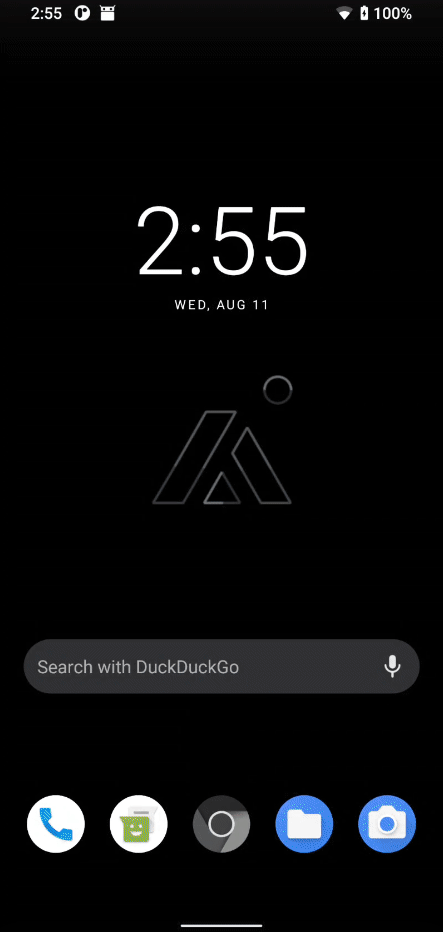 Sometimes search does not find the application you are looking for. Have no fear, there's an alternative way to install apps through aurora.
Open a chrome based browser. (Vanadium, Bromite, Chromium)
Search for the App's Google Play Store page & Click the link
Open with Aurora Store, Voila.
I cannot find my app
Some applications will not show up within the Aurora app. You will need to enable "Insecure Anonymous Session" in the Aurora Store settings.
Open Aurora Store
Press 3 lines at the top left of screen
Settings
Networking
Enable "Insecure anonymous session"
Restart the Aurora Store app
Search for the app
This setting can be disabled once you install the app / apps you were looking for.