Jitsi is an open-source video conferencing alternative to services like Zoom, Google Hangouts, and Microsoft Teams. Jitsi was designed with your privacy in mind. The Above Privacy Suite includes access to our self hosted instance of Jitsi for added privacy & security.
You will need to have purchased the Above Privacy Suite (APS) to use our private Jitsi service.
If you are missing your login information, please email support@above.im
Install the app - While jitsi meetings can be accessed in the browser, using the application will provide additional features and a better user experience. Jitsi Meet can be installed via F-Droid.
Settings - Add the above services jitsi server to Server URL.
https://jitsi.above.im/

Check "Start with audio/video muted"
No email or display name is required. (display name only for chatting inside calls)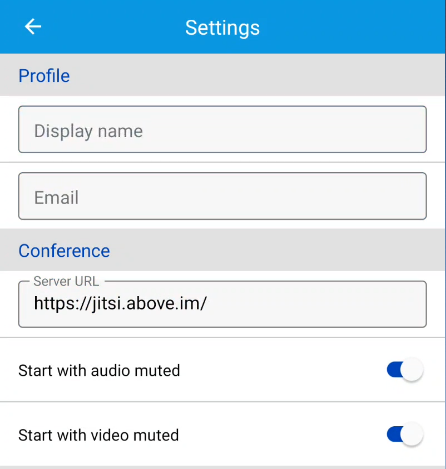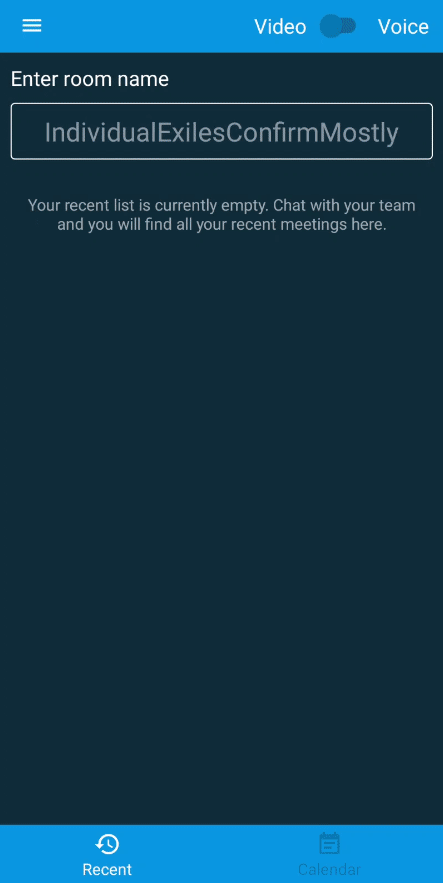 Create a new meeting. The first time you create a meeting, you will need to use the username & password located in your Above Privacy Suite Account Information email. Once you have logged in, you will be able to create new meetings without needing to login.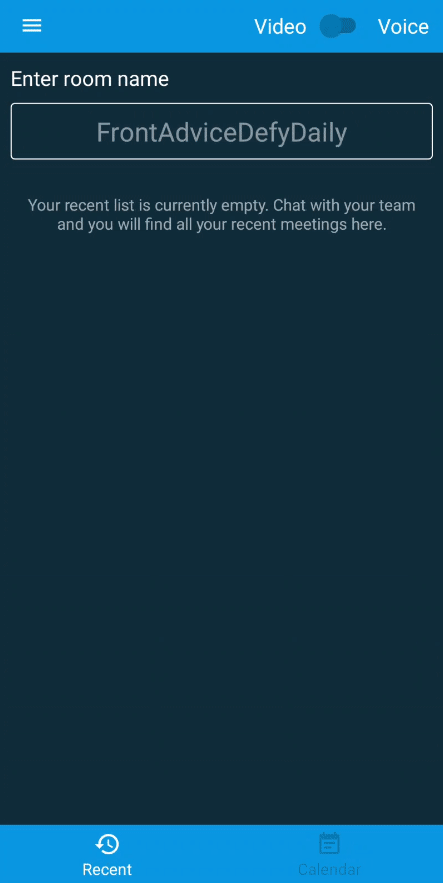 Sharing a meeting room
When you create a room, like "test room" in the example above, a corresponding URL is created. You can invite others with the link or join with multiple devices without needing to login.
https://jitsi.above.im/testroom

To find your specific link, click "Invite others"
You can copy the URL or share from the App.
Others can join the meeting via their browser on PC & mobile devices, or using the Jitsi Meet app.
Meeting Security
Add a password to the lobby, or require participants to be admitted
Click the 3 dots next to the end call button, then Security options.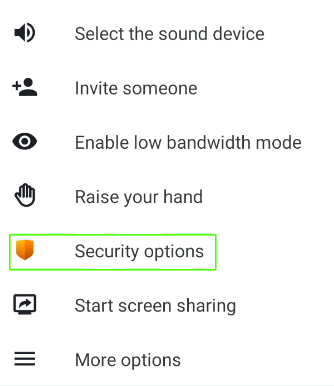 Enable lobby mode to require participants to be approved before joining, or add a password to the meeting.