Getting your existing contacts on your new phone is helpful.
Privacy Concerns
If you are using your same SIM service, your cellular service provider will have a new record of texts/calls made from this phone and can see that you're contacting the same people. We suggest that everyone eventually move to communicating exclusively through encrypted communications services. Get your friends & family an above.phone and Above Privacy Suite for secure communications.
Some apps (like Telegram & Signal) will request access to your contacts. Even if you are using a new SIM card and a new account on these applications, your contacts can be used to identify who you are. Be careful before giving apps access to your contacts.
Exporting Contacts From iOS
If you have an iOS phone, you can export from iCloud.
Go to icloud.com (preferably on an existing laptop / phone)
Sign in with your Apple ID
Once signed in, visit icloud.com/contacts or select contacts from your main dashboard  
In the bottom left hit the settings button, then click select all contacts
Now click export vCard
Save the vCard file to your computer
Send the vCard file to your above.phone
Exporting Contacts From Android
If you have an Android phone, you can export from the Contacts app.
Go to the default contacts App
Reveal settings by pressing the menu icon in the top left corner
Tap the settings menu
Select 'Export' towards the bottom
Select 'Export to .vcf file'
Get this file to your new phone (you can send by Bluetooth / send through a messaging app / save the file to your computer, and send it your above.phone)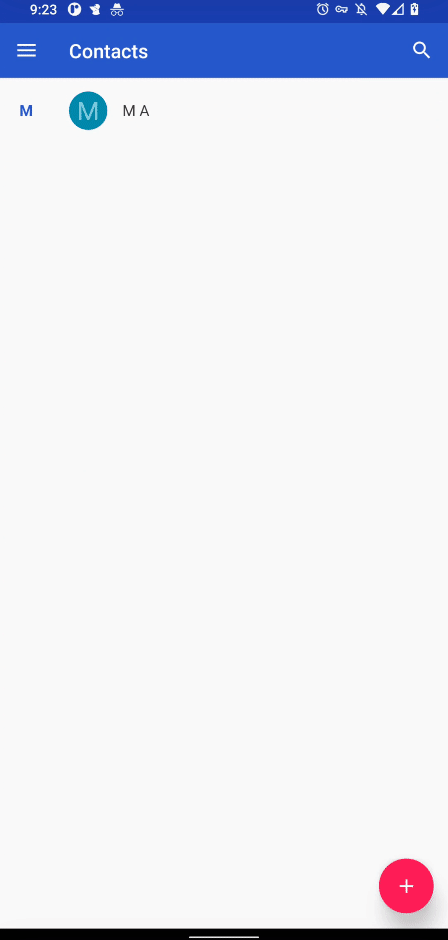 Importing Contacts on the above.phone
Once you've gotten your .vcf contact file on your above.phone - it is easy to import your contacts. Follow these steps.
Launch the default Contacts app ('Contacts')
Reveal settings by pressing the menu icon in the top left corner
Tap the settings menu
Select 'Import' towards the bottom
Select .vcf file
Give contacts access to your files
Select the file on your drive