Organic Maps describes itself as: "a free Android & iOS offline maps app for travelers, tourists, hikers, and cyclists based on top of crowd-sourced OpenStreetMap data and curated with love by MapsWithMe (Maps.Me) founders."

It respects your privacy and is based on the idea of giving its users the most organic experience - so there's no ads, no tracking, no registration, no spam, ...

'Offline' means that you will be able use the program fully without being connected to the internet - which also means, that you have to download the maps you want to use in advance. Don't worry - it's easy. We'll show you how in a bit.

Here's the features list taken from their own page:
Detailed offline maps with places that don't exist on other maps, thanks to OpenStreetMap
Cycling routes, hiking trails, and walking paths
Contour lines, elevation profiles, peaks, and slopes
Turn-by-turn walking, cycling, and car navigation with voice guidance
Fast offline search on the map
Bookmarks export and import in KML/KMZ formats (GPX is planned)
Dark Mode to protect your eyes
Countries and regions don't take a lot of space
Free and open-source

Now let's take a closer look on how to access all of that on your Above Phone
We can launch the app from the icon, either from the application drawer (swipe up on home screen), or from the shortcut in the 'Navigation' folder we created on your above.phone, as shown here: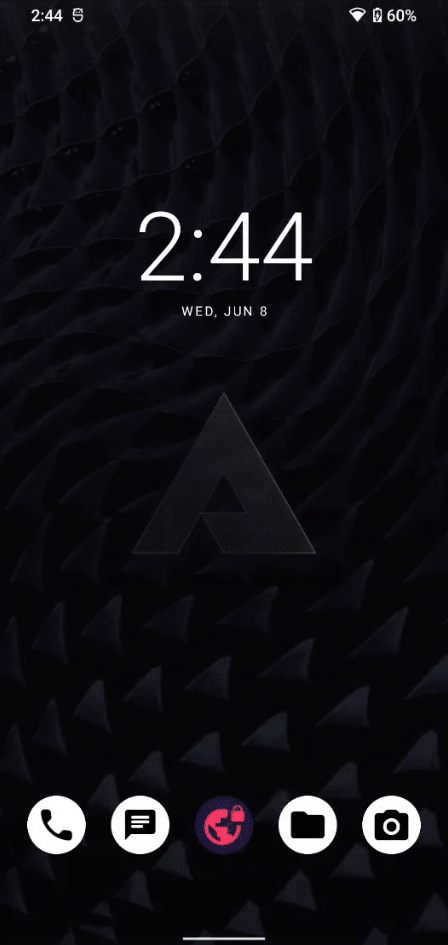 First, you will be prompted by the application to get your location. If you want to use the app for real-time navigation, this is obviously a requirement.
Next, in order to have a map to start with, you will be prompted to download the world overview map. It is 39 MB in size.
Once that is done, you can generally already start using the app. However, if you want zoom in close to any location you didn't download the map for yet, you will first be asked to download that map.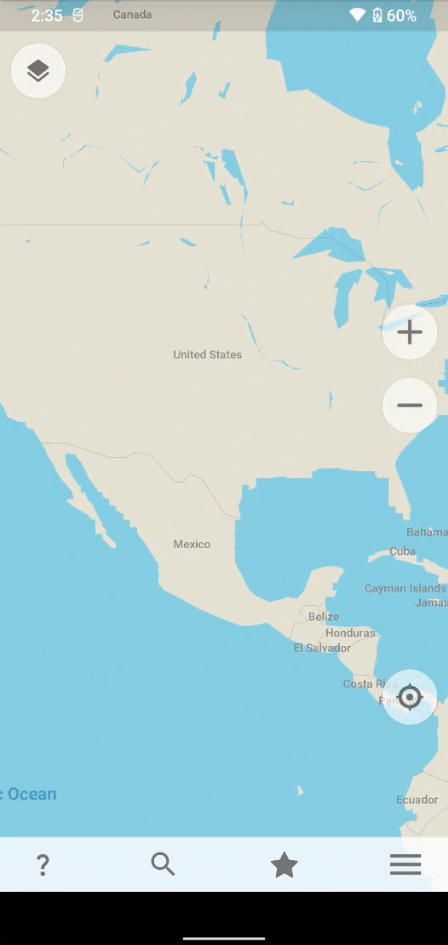 In this example, we are downloading the precise map for Mexico City, which is 172 MB in size.
To download any available map, click on the three horizontal line on the bottom right and click on 'Download Maps', as shown here: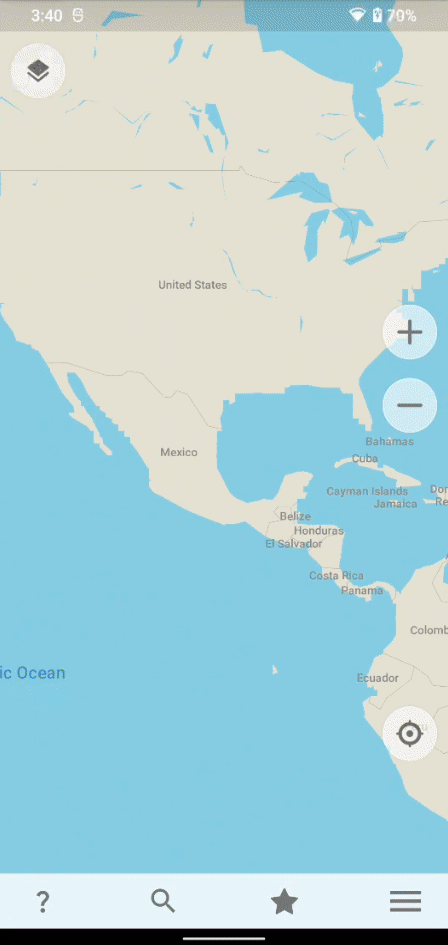 As you can see, if you want the detailed map of all of USA for example, it will occupy 8.3 GB on your storage. You can also just download separate states.

You can go ahead and download the areas, that are most relevant to you. But again: be aware that each map will use up space on your storage, which can be substantial, depending on the size of the area.

Once a detailed map is downloaded, it will ready to use without any further steps - it will look something like this: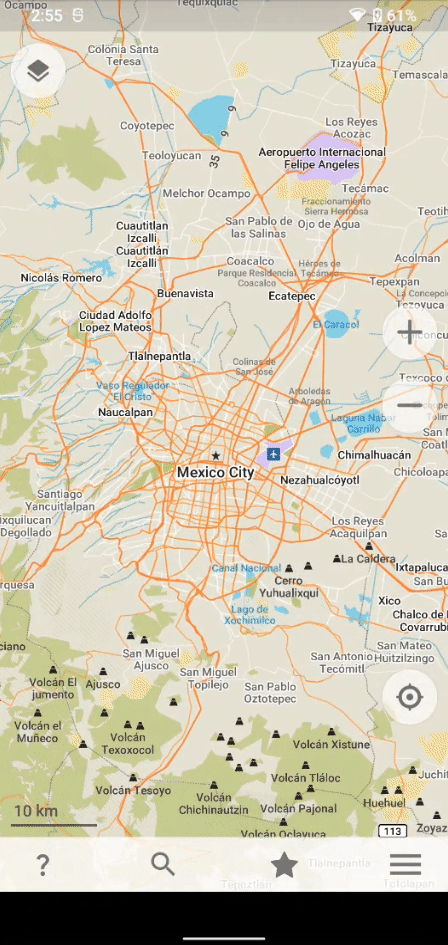 As you can see, the closer you get, the more details pop up. For cities, it's often possible to display subway lines on the map: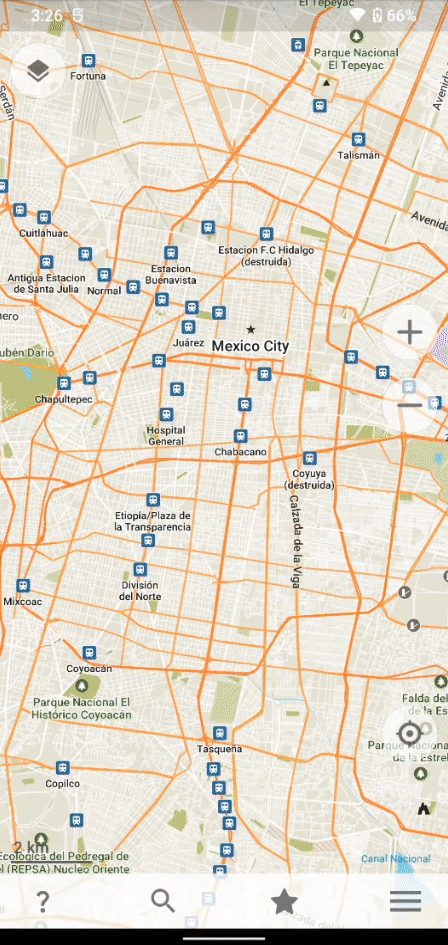 To change the map view that way, click the icon on the top left. On the bottom, you can select different views: in this case 'Terrain' or 'Subway'. You can also change this by clicking on the three horizontal line on the bottom right.
Searching
Next, we'll take a look how to search for places and find specific things.

Click the magnifying glass on the bottom to open the search features. You can specify an address, or the name of a place right here.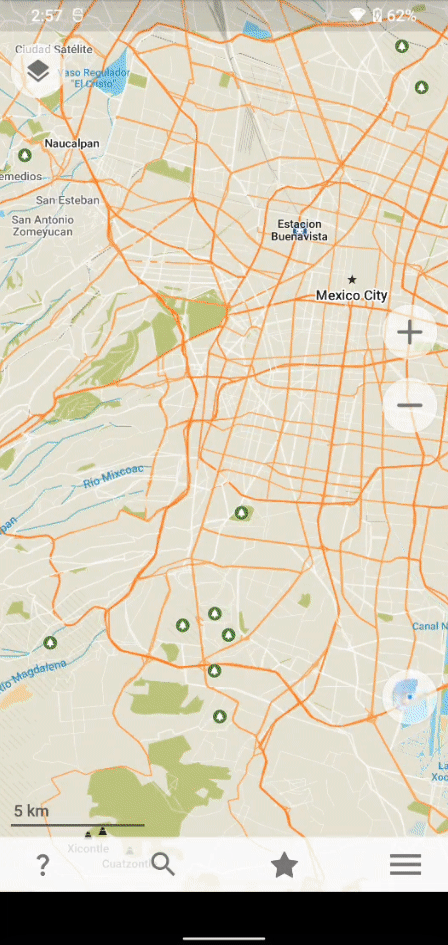 Once you found what your looking for, just click it and you will be taken there directly on the map.

You can also find things according to categories. In this example, we look for ATMs in Mexico City: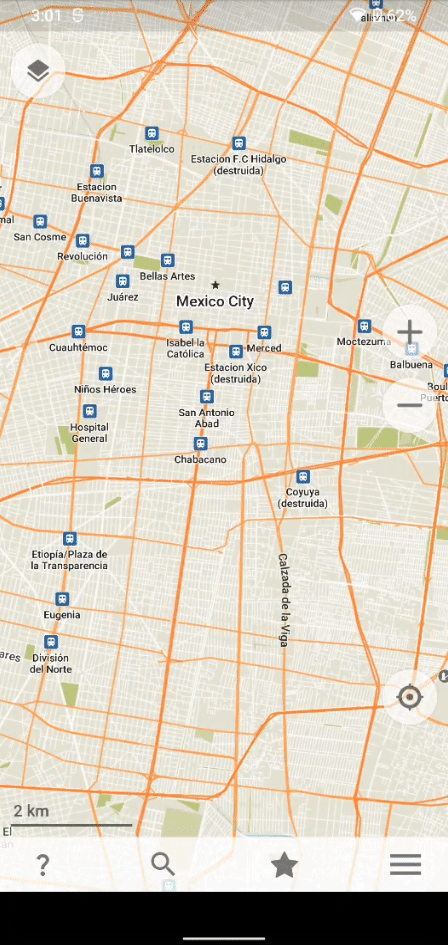 It will highlight all the ATMs as blue dots and give more information once you click any one of them. You can also directly save or share these spots, or plan a route from/to it.
Next we'll show how to share locations with your contacts.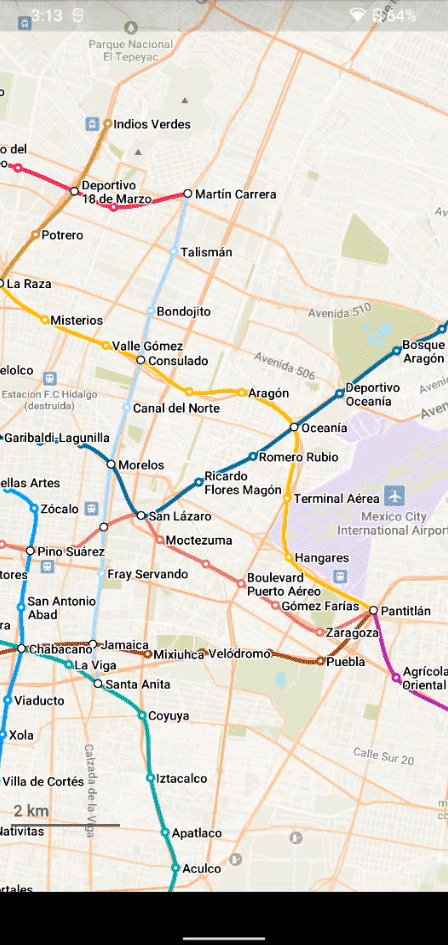 Organic Maps makes this easy for as. As soon as you select a spot on the map, the sharing icon will pop up on the bottom right. Just click it to see different ways of sharing the information through other apps you have installed. You can also just hit 'copy' to get a automatically generated text with a link and coordinates to the location.
Bookmarks
To remember your favorite spots and have quick access to them, you can save them right to your bookmarks.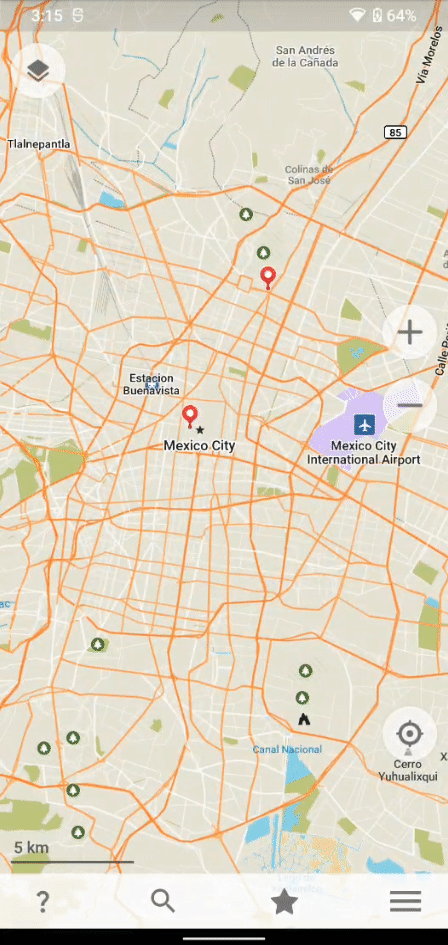 A saved bookmark will show itself as a red pin on the map, even when you're zoomed out far.

You can create Folders for different types of bookmarks, and keep things organized that way. It also possible to back them up into a small file and import them into any other fresh Organic Maps installation.
--
To learn more about other Maps & navigation alternatives, check out our articles on: