Searx is a free internet 'metasearch engine', which means that it aggregates results from more than 70 search services. It is highly customizable and very focused on privacy - users are neither tracked nor profiled.

While other popular search engines use tracked redirect linked through, Searx uses direct links, as well as cached links from earlier website-snapshots.

In the spirit of decentralization, searx makes it possible to setup your own instance, which means you can host the search engine yourself!
There's a wide list of public instances listed in detail here: https://searx.space/

Be aware that with every specific instance, your trust lies with server. By subscribing to the Above Privacy Suite (APS) you can get access to our instance (apart from many other privacy-focused services). Follow this link to learn more: https://abovephone.com/suite/

To learn all about this innovative project, and how to set it up, visit their website: https://searx.github.io/searx/

Now that we know what we are dealing with, we show you how to setup a public searx instance in your browser.

For this, we will use the browser Vanadium, which comes preinstalled on your Above phone. When navigate straight to https://searx.space/ to see all the different searx-instances available.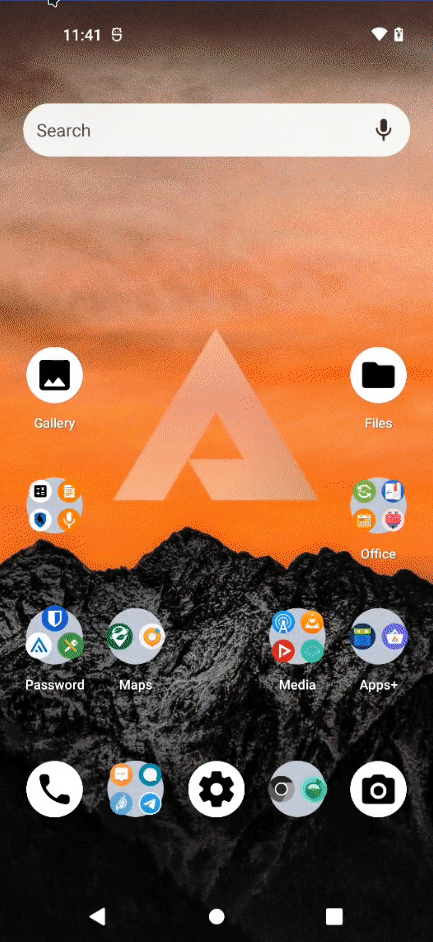 To set a search engine as default, we have to first use it at least once. In this example, we choose the instance: https://searx.be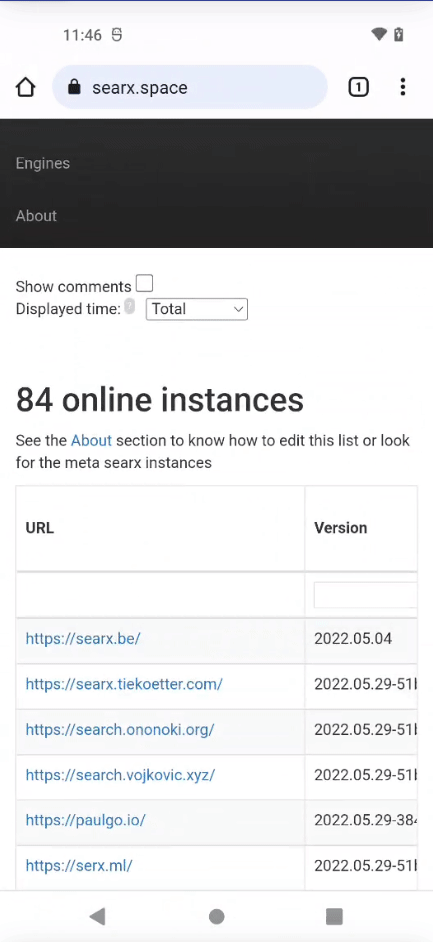 Now that we used the search engine once, we can set it as the default engine for our Vanadium browser.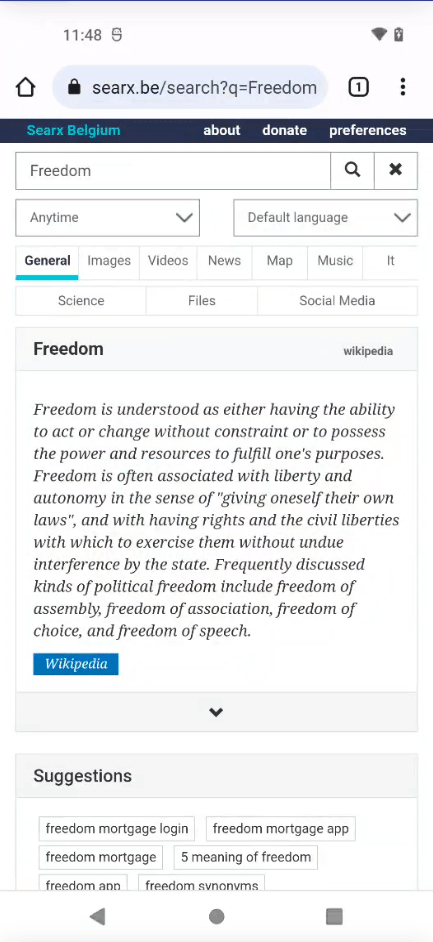 On the top right in the site, you can access and set the preferences you desire.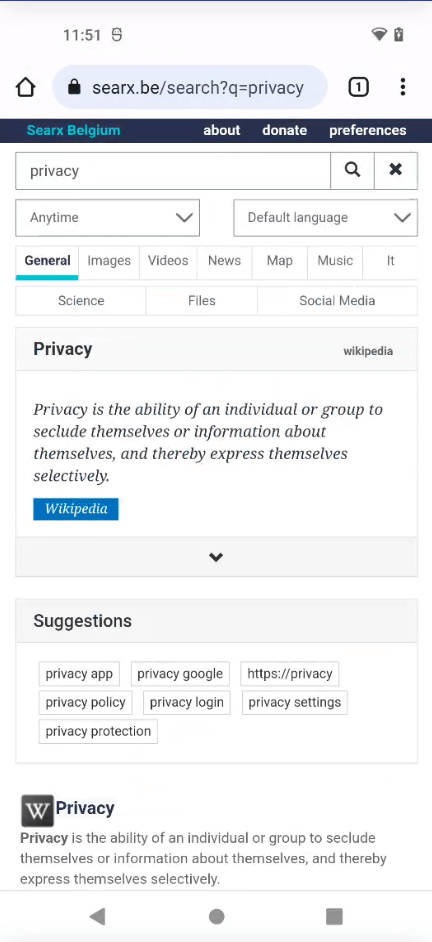 Here you can customize the language, user interface, as well as privacy settings.
To customize the search engines you want to make use of, navigate to the specific settings and en- and disable as you wish. You can specify for different categories.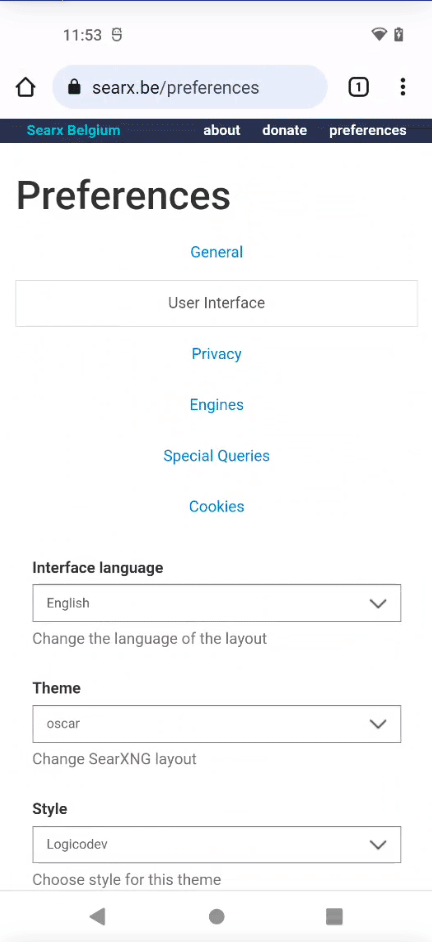 Side note:
If you enable Google here, it only means that the search results are gathered from their engine. So don't worry, Google is not able to track you through searx.