This guide is for subscribers of the Above Privacy Suite (APS). However, you can use another email provider that supports IMAP/SMTP & follow this guide to setup an email account in the K-9 mail app. Common email providers can be found at the following link.
Setup your personal email in K9 Mail using IMAP
Open K-9 Mail and enter your email address and password.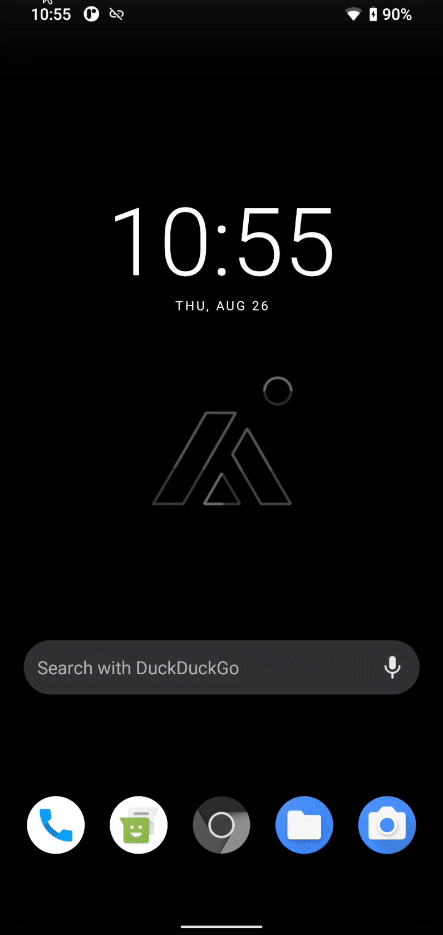 Click next & choose IMAP
Incoming Mail (IMAP) is setup first. You will need to change the IMAP server to mail.above.im. Set Security to SSL/TLS with port 993.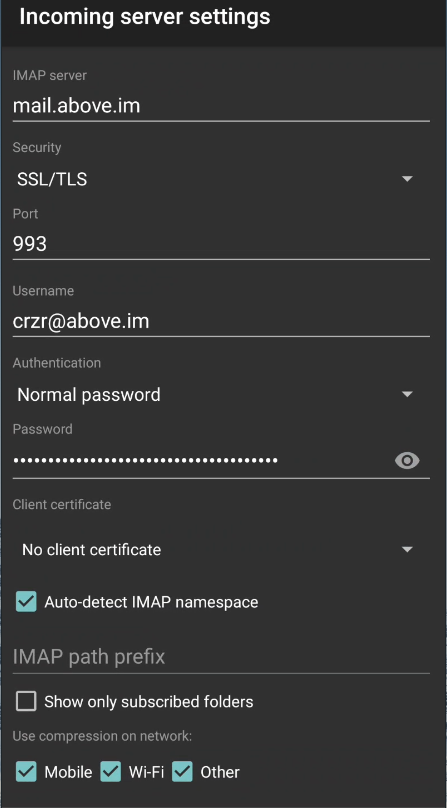 Outgoing Mail (SMTP). Change the SMTP server to mail.above.im. Set security to STARTTLS with port 587.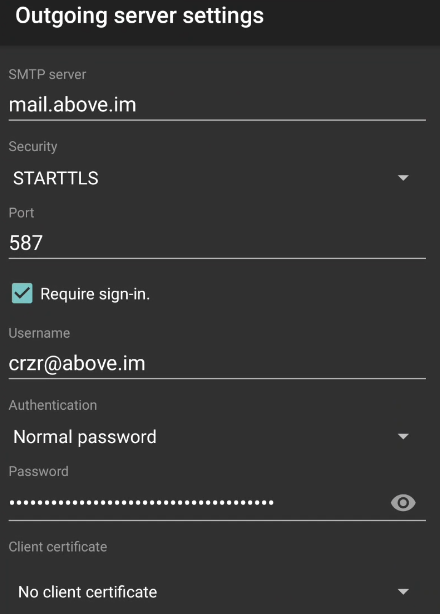 Keep Folder Sync default at every hour. Leave Messages to Display at default (25). Keep "notify me when mail arrives" checked to receive notifications.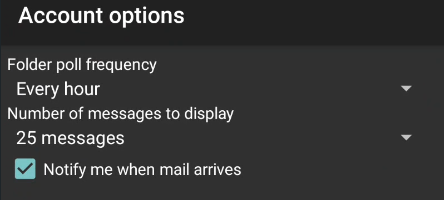 Set an Account name for this email, this is only used within the K-9 Mail app. Your outgoing message name will display on emails you send from the App.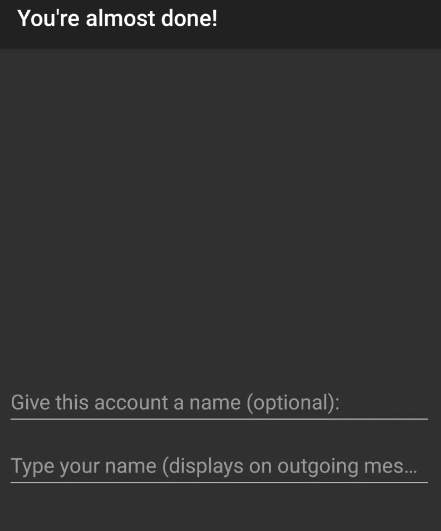 Full setup
If you're having issues receiving emails, you can find these by going to Settings. Click on the account you have added. IMAP settings can be found in Fetching mail and SMTP settings found in Sending mail. Scroll down and open Incoming/Outcoming server.