To sync your contacts, calendar and tasks on a desktop computer, you just have to integrate your Above Privacy Suite (APS) account into any application, that supports CalDAV & CardDAV.
Some Linux distributions will already have this feature built-in the system (for example: Fedora).

Let's take a look at how to set it up with Evolution, which is a popular Email, Calendar & Contact management tool for Linux systems.
Evolution User Interface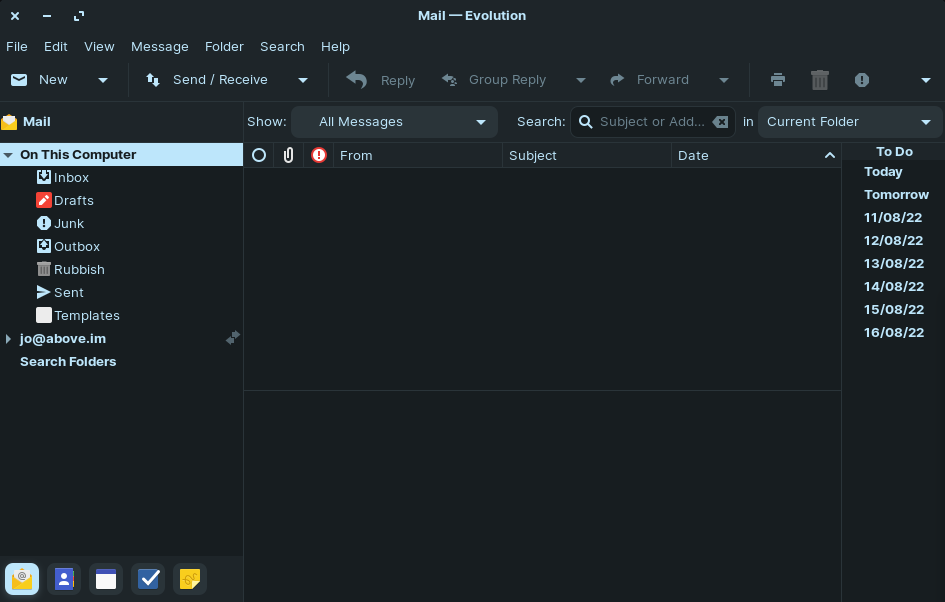 In the Evolution desktop application, you can access 5 different tabs which are located at the bottom left:
- Mail
- Contacts
- Calendar
- Tasks
- Memos
Syncing Calendar
You can sync their calendar by using the CalDAV protocol which is also supported by Evolution.
Click on 'Edit' on the menu bar
Select 'Accounts'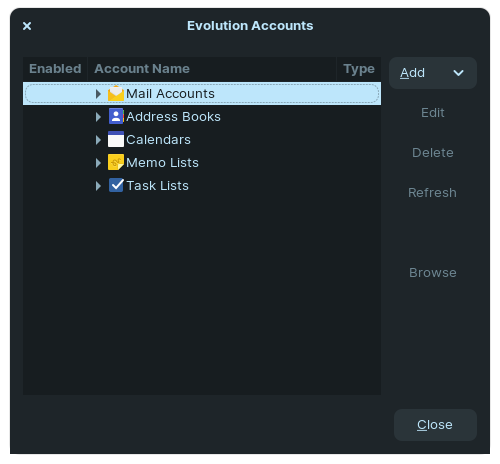 3.  A pop-up menu will appear. Click on 'Add' on the top right.
4.  A drop-down menu will appear. Select 'Calendar'
5.  You can pick the type of calendar they wish to add. Select 'CalDAV' on the drop-down menu.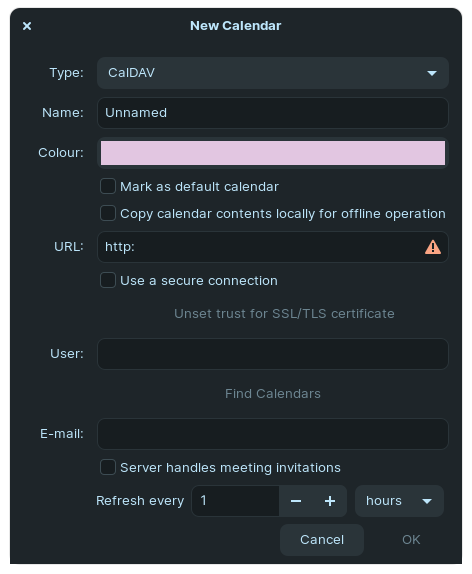 6.  Paste the CalDAV link of your calendar onto the URL section
7.  Provide your credential (username/email) onto the User section
8.  Click on 'Find Calendars' and enter your password
Your calendar should be synced now with the CalDAV link!
Syncing Contacts
You can also sync your contacts with Evolution by using the CardDAV protocol and the process is fairly similar.
Click on 'Edit' on the menu bar
Select 'Accounts'
Select 'Address Book' instead when you are adding an account
Pick 'CardDAV' for the type of address book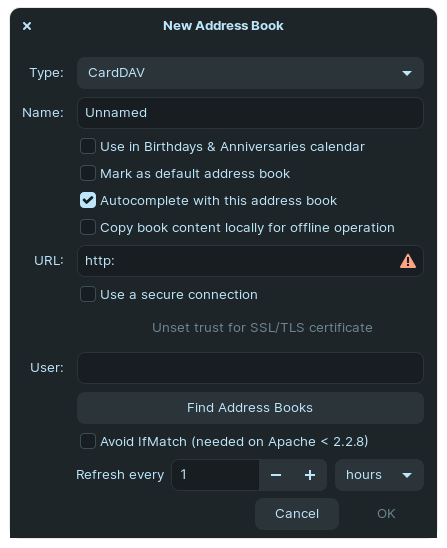 5.  Paste the CardDAV link of your address book onto the URL section
6.  Fill in your credentials (username/email) under the User section
7.  Click on 'Find Address Books' and enter your password
Your contacts should be synced with Evolution now!
To learn how to setup CalDAV and CardDAV on the above phone, follow this article:
Syncing your Contacts & Calendar on Mobile with DAVx5