Magic Earth is a free maps and navigation application available for users in both iOS and Android operative systems. All data used by Magic Earth is based on OpenStreetMap data which is a collaborative project maintained by millions of volunteers around the world. OpenStreetMap does not implement fees or subscriptions for their service and everyone can use their data.
User Interface Introduction
When users boot up the Magic Earth app, they will be welcomed with a familiar user interface. The search bar and navigation is located on the top with the map in the middle and four tabs at the bottom for general use, settings and customization.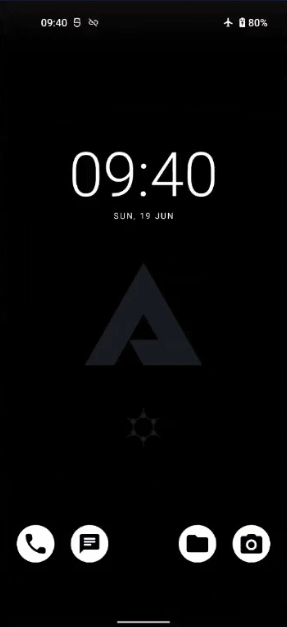 Tab 1 - Map Layers & Styles
Starting from the bottom left, users can access the Map Layers and Styles tab. In 'Map Layers', users can choose specific items to be displayed on the map. The items include:
Points of Interest
Traffic
3D Buildings
Weather
Speed Cameras
Favourites/Bookmarks
In 'Map Styles', users can change the type of map display ranging from:
Standard
Satellite
Terrain (default)
Terrain + Satellite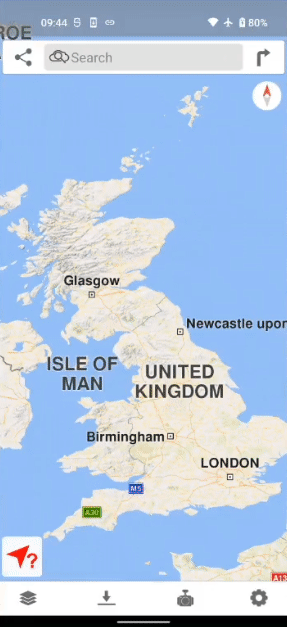 Tab 2 - Downloading Maps
This tab allows users to download maps onto their device locally. There are 233 downloadable maps for countries and regions. The best thing is that all maps are free!
In this example, we'll download the map for Scotland, UK.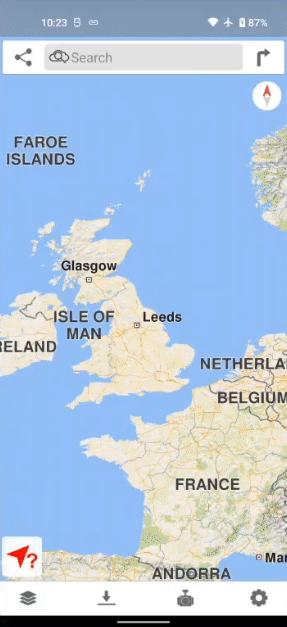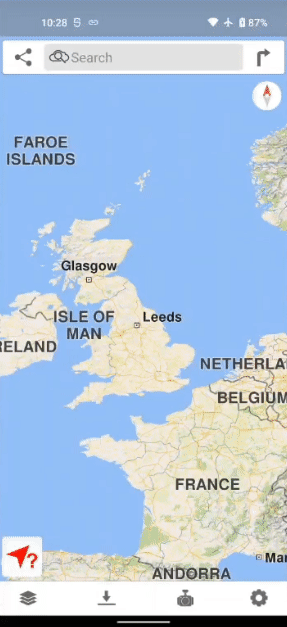 Video demonstration on how each of the driver assistance work are available on Magic Earth's website.
Tab 4 - Settings
Here is where users can control how Magic Earth works during navigation. Simple settings such as recorded voice, imperial/metric distances, and warnings can be adjusted. Specific AI DashCam settings are also accessed here which includes recording options and timing of warnings.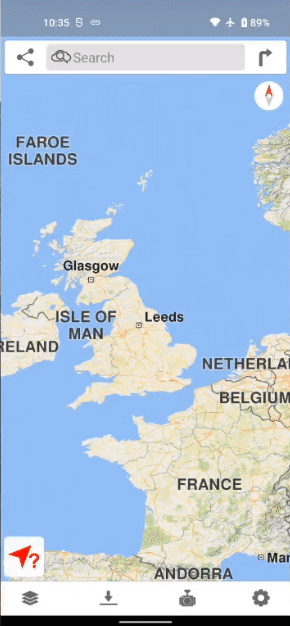 Online and Offline Maps
When users have internet connection, they can view maps of each country and region in detail without downloading. Users will also receive traffic updates on any congestion along the route with the help of Magic Earth's crowd-sourced traffic coverage. However, the traffic coverage is only available for certain countries.
If users need to save on mobile data or simply prefer offline navigation, they can download maps for different countries. Specific regions of countries can be downloaded when internal storage is limited or if downloading a whole country map is unnecessary. Unfortunately, real-time traffic updates are not available in offline mode.
Navigation
Modes of Transport
The 4 modes of transport available in Magic Earth are Car, Transit/Public Transport, Walking and Bicycle. Users will be given different routes and information for each mode of transport to reach the same destination. The examples are as shown below: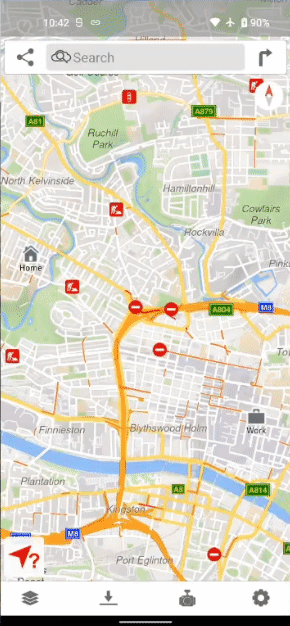 Start Point, Intermediate Waypoints, Destination
Users can easily search for places to go from their current position and this can be done in multiple ways.
History: allow users to pick previously chosen locations.
Favourites: a list of locations manually added by the user.
Map: allow users to choose a location on the map as their destination.
Points of Interest: POIs are categorised locations for the user to search in the nearby area quickly.
Address: users would need to type in the specific address of that location.
Contacts: Magic Earth will access the phone's contact list to quickly get someone's address as a destination.
Latitude/Longitude: users would need to enter the coordinates of the specific location.
Intermediate waypoints can also be set by the user if they want a specific route to their destination.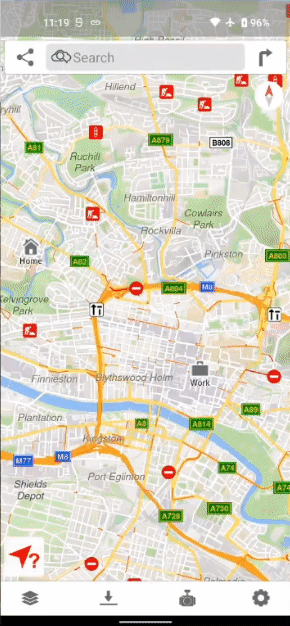 On The Move
When the user has picked one of the recommended routes, Magic Earth will guide the user turn-by-turn until reaching the destination. Magic Earth will also provide lane guidance, speed camera warnings and speeding warnings for the user while in car navigation. Another useful feature in Magic Earth is night mode to reduce eye strain while driving. While on the move, users can still access certain information in the user interface.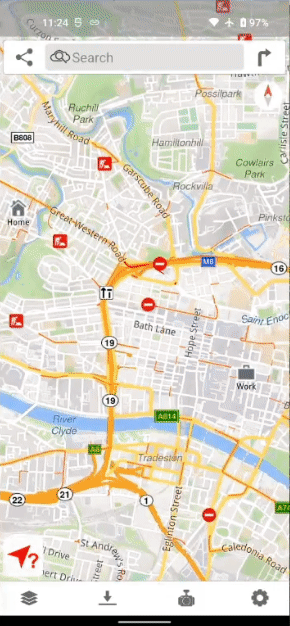 Adding Favourites/Bookmarks
When the user has picked one of the recommended routes, Magic Earth will guide the user turn-by-turn until they arrive at the destination. While on the move, users can still access certain information in the user interface.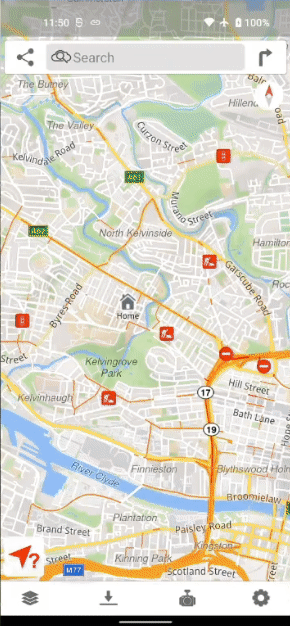 Magic Earth Compatibility
The Magic Earth app is compatible for both iOS and Android devices,  requiring iOS 13.0 / Android 4.1 or better. Additionally, Magic Earth can also be set up on the Apple Watch but requires watchOS 5.0 or later. Vehicles with Apple CarPlay can also use Magic Earth on the built-in display for navigation.
--
To learn more about other Maps & navigation alternatives, check out our articles on: